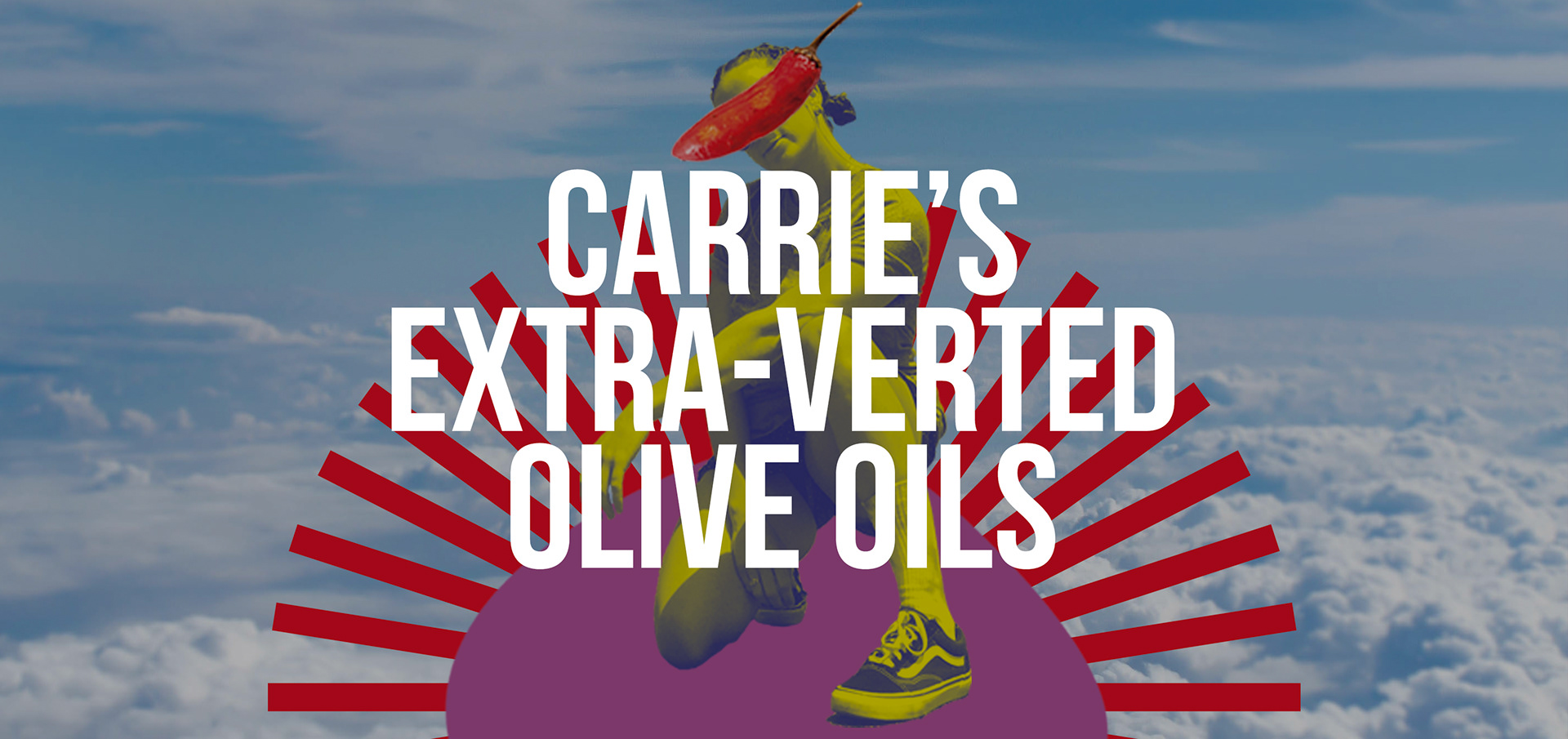 Creation of boutique brand for an infused olive oil company based in London. Responsible for the development of brands USP, back story, logo and product packaging.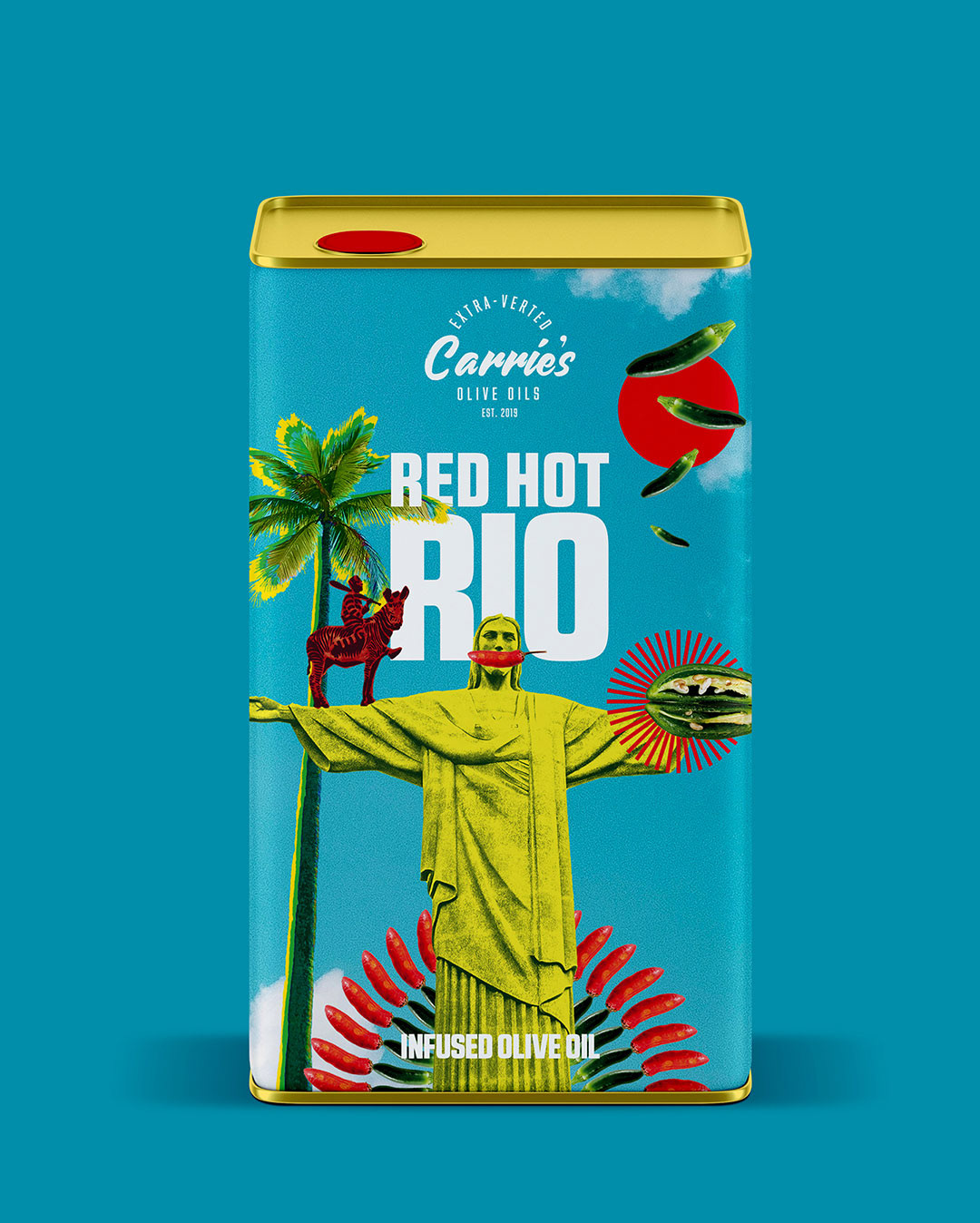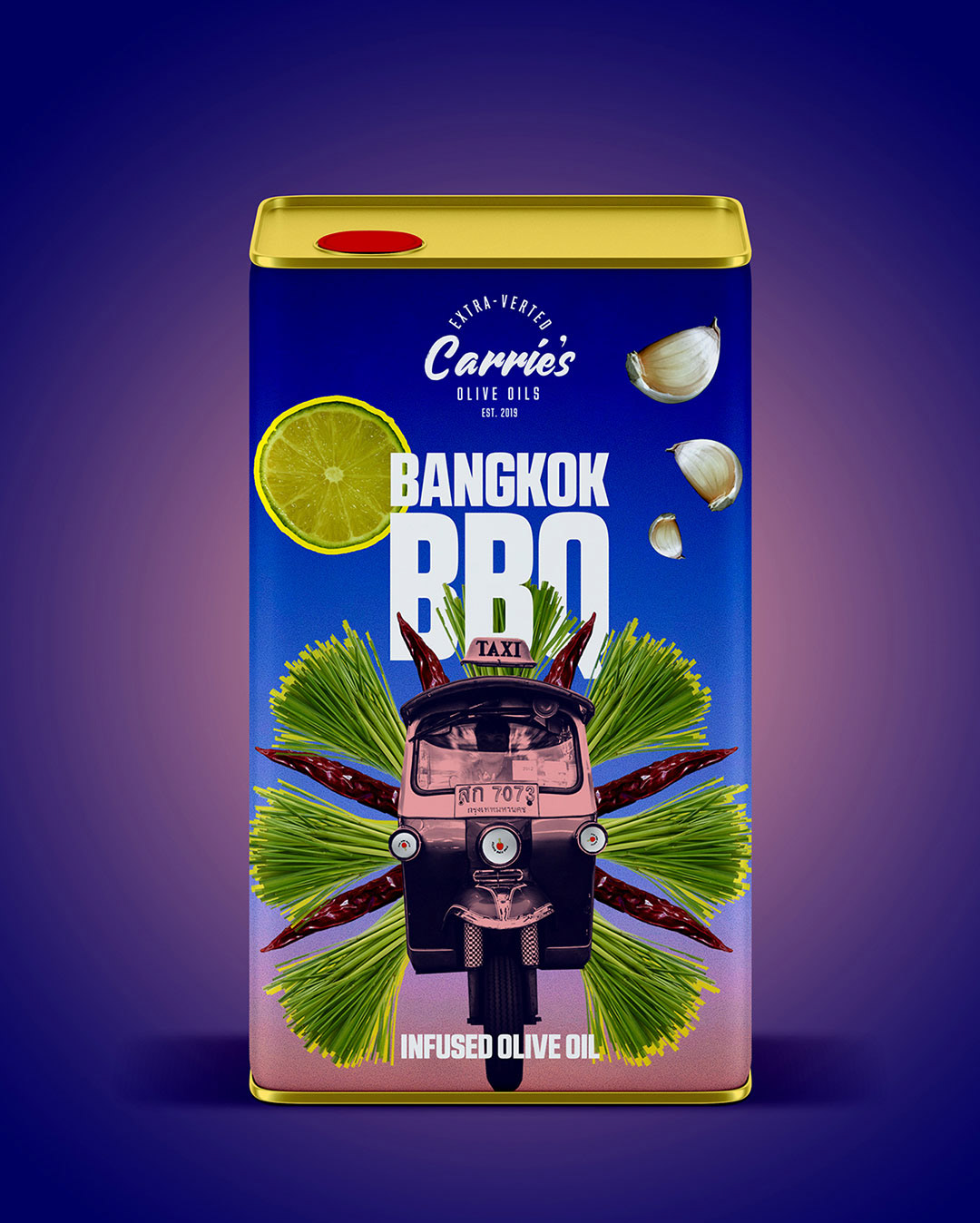 After a decade of travelling the globe, Carrie's brought back some of her favourite flavours. At home in South London, she's been busy infusing these into her very own range of unique, larger than life Extra-verted Olive Oils.
So, if you need to bring that sad salad to life, flavour up a flatbread or add some spice to your spaghetti, don't worry! Carrie's got your back with a vibrant selection of infused Extra-verted Olive Oils, packed full of personality that will transport you to a whole other world.